About YAH!
YAH!, short for Young-at-Heart is the flagship programme of Montfort Care. YAH! promotes a positive mind-set towards ageing and older person.
YAH! turned 15 in 2020. Since our inception in 2005, we have impacted over 2,500 senior learners. YAH! has over the years created an eco-learning system for our seniors through its Social Learning, Social Action and Social Movement.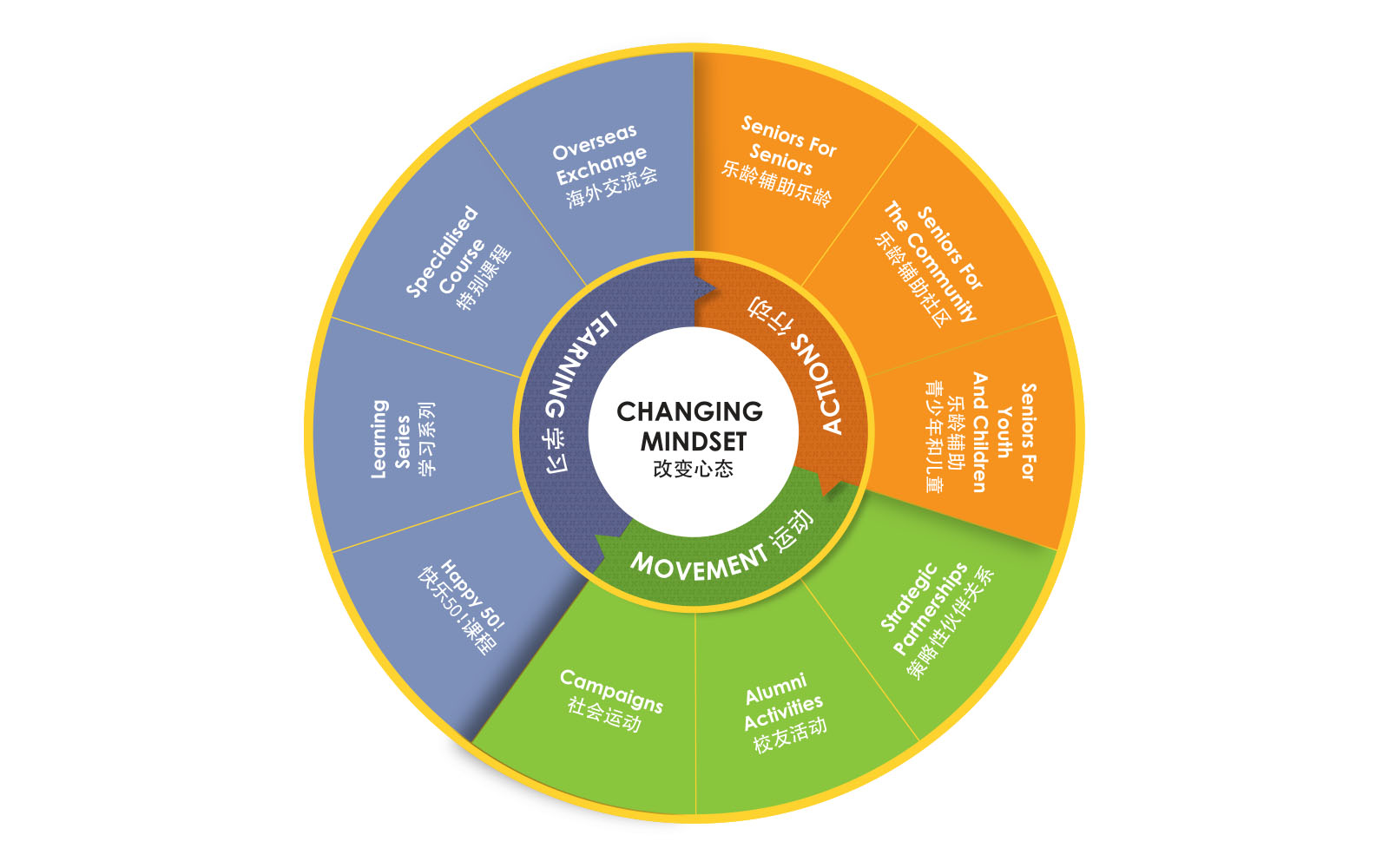 YAH! Social Learning thrust aims to develop and implement courses to promote our seniors' self-efficacy, while our Social Action programmes serve to build seniors' confidence in their abilities and enables our seniors to contribute to our community. To create a greater societal impact, YAH! Social Movement targets to promote positive image of seniors through intergenerational solidarity.
Midlife is no longer a crisis, but one of a growing awareness. Halftime, according to American author Bob Buford, is a season of life as you approach your fifties that offers the opportunity to reflect on what you've accomplished, understand who you are, and then re-direct your time and talent for an even more purposeful second half.
At YAH!, we represent a growing community of seniors who rejects the traditional images of old age – frailty, loneliness and withdrawal. Instead, we want to build a more positive, uplifting perception of later life, whereby ageing is being reassigned qualities such as personal growth, fulfilment and meaningful engagement.
We firmly believe that in learning and service, our seniors find happiness as their network of friends expands and personal growth deepen.