Overseas Learning Programme
To provide our seniors a more holistic learning experience, YAH! was Singapore's first senior learning institution to launch the Overseas Learning Programme. This programme allows seniors to attend classes in Senior Citizens' universities and lifelong learning institutes while immersing themselves in the local culture.
2019-Xiamen, Fujian, China
Fifty-six seniors, led by the Mr Samuel Ng and his team, visited Xiamen University for the Aged and Quanzhou University for the Aged for a 4-day learning programme. Under the guidance of professional teachers, they learned how to use corrugated paper to make exquisite dogs and carps. They also learned how to cook Xiamen's specialty snacks. What was even more admirable was that the seniors learned to sing the classic Hokkien song "Wang Chunfeng" in  in just one hour, and then presented the song at the graduation ceremony. The two senior universities also provided the senior learners with warm hospitality and had their senior learners put up various performances.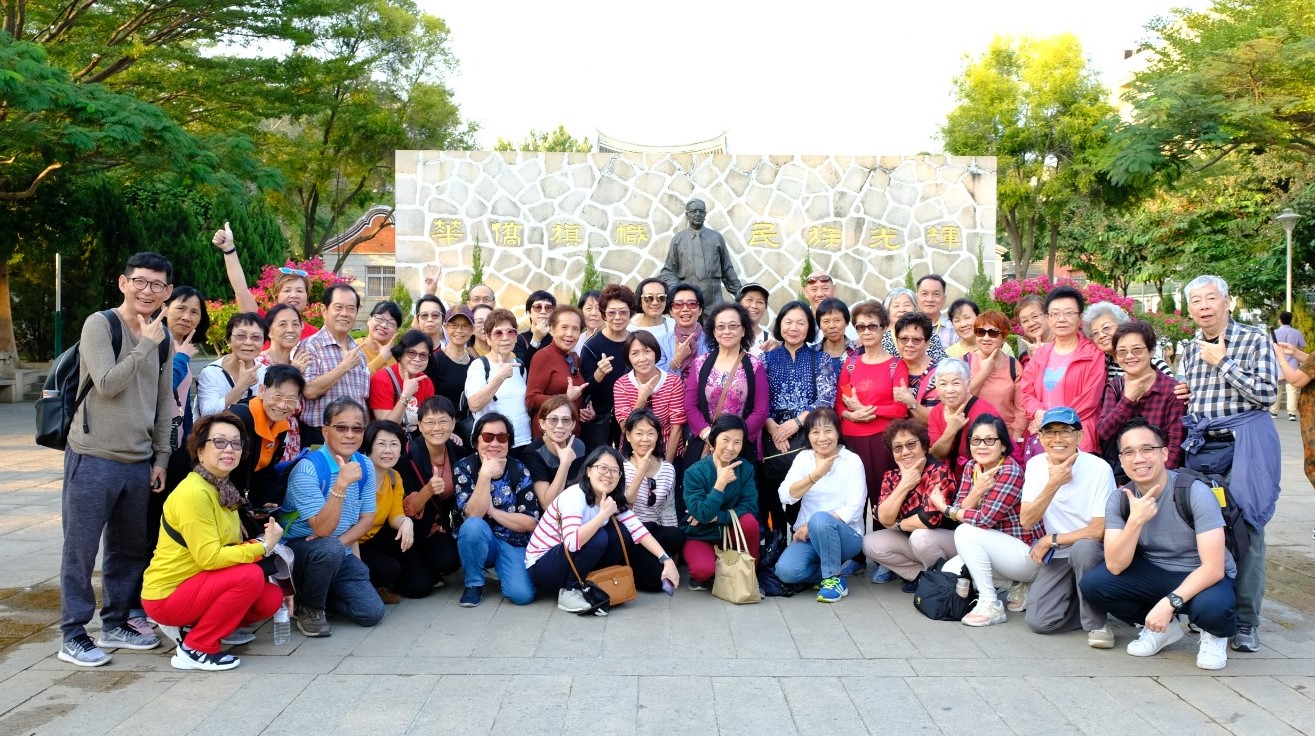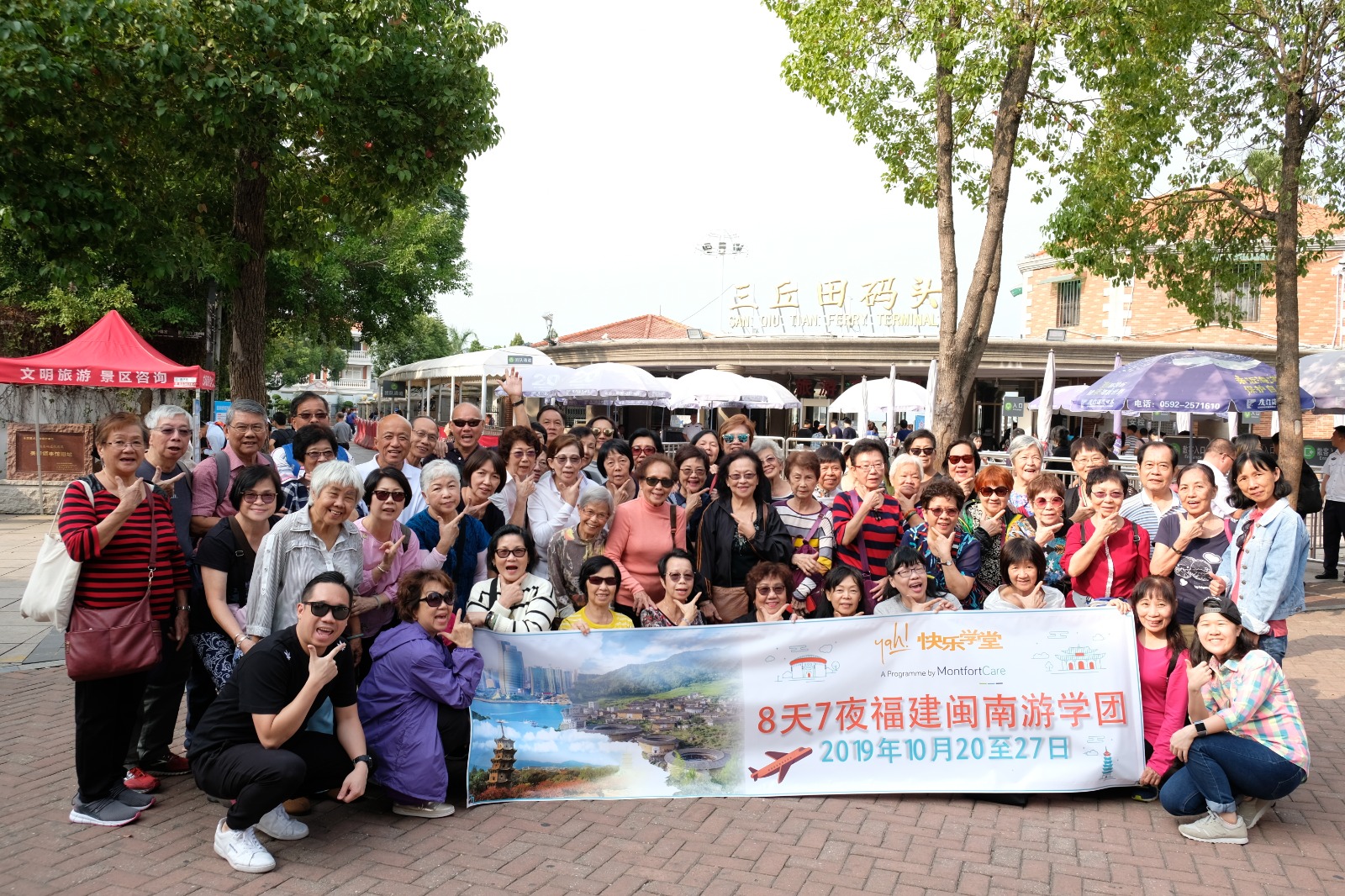 The trip also included guided tours to UNESCO World Heritage Sites like the Fujian Tulou and Gulangyu Island. The seniors also visited Jimei School Village to learn more about Tan Kah Kee's background story.
Besides the learning and fun, the senior learners also brought love to China by teaching children from century-old Yongding Xiwang Primary School the Goodlife! Workout, promoting inter-generational interaction.