Happy Club
After graduating from the transformation course, seniors are offered a volunteering platform to conduct outreach and plan activities for the stay-alone elderly or vulnerable group of seniors. Through the activities, seniors help to build meaningful friendships with and amongst the residents, improving their social network. Over the years our outreach had expanded to various different communities which include Marine Parade, Bedok, Yishun, Telok Blangah and Kreta Ayer. Through this programme, YAH! hopes to change the society's perception on ageing as well as allowing them to be a positive influence on other seniors within the community.
Toa Payoh "Care Team"
A collaboration between YAH! and Goodlife! Central, the Toa Payoh "Care Team" provides Happy 50! Graduates a platform to serve and show care to the stay-alone or senior citizens in need who reside in Toa Payoh.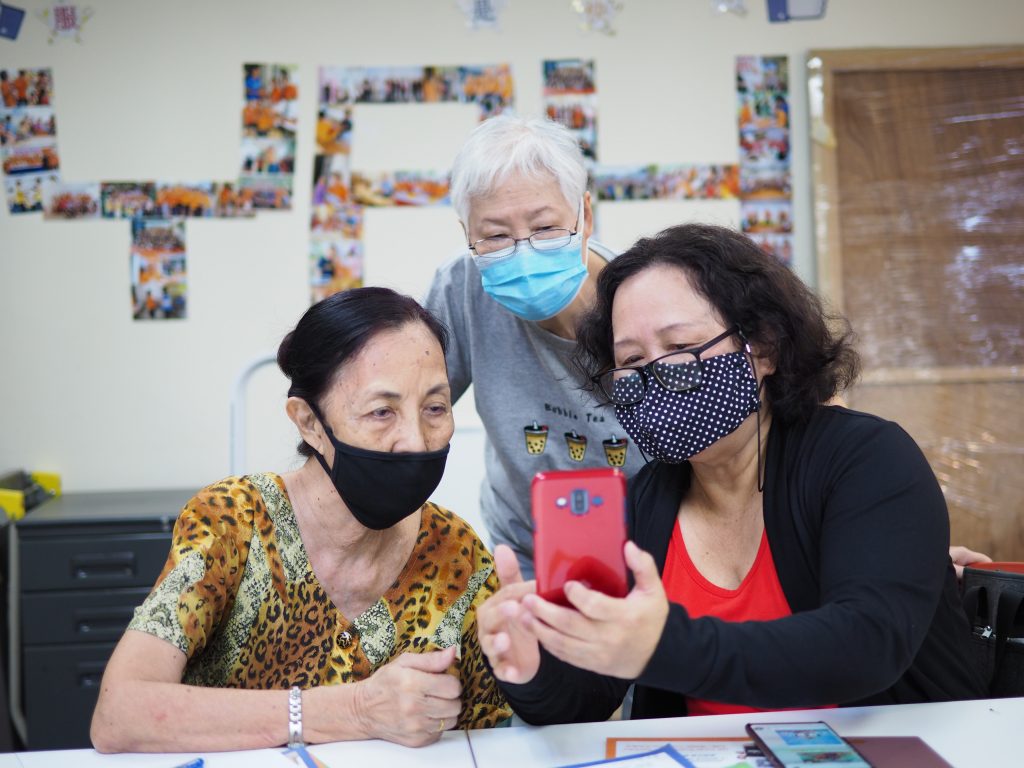 Digital Ambassadors' Programme
When the pandemic hit us hard in 2020, we saw a major shift in the digital landscape where all physical activities were halted and converted to virtual. This had further widened the digital divide among senior citizens who are usually less equipped with digital technology skills, limiting their access to an abundance of social activities online during the Circuit Breaker. With the goal of helping senior citizens to stay connected and active online, Montfort Care started Project E-Seniors to impart fundamental knowledge on the usage of common social interactive platforms to seniors.
With the philosophy of "me" to "we" , over 30 senior volunteers from YAH! had undergone digital training on teaching commonly used mobile applications to YAH! alumni.  These group of senior volunteers were able to  challenge norms and change the perception that seniors are resistant to technology, a true embodiment of YAH!'s "serving others brings happiness" spirit.